NAACP
METUCHEN EDISON PISCATAWAY AREA BRANCH |
NEW JERSEY
Serving Edison, Highland Park, Metuchen, Piscataway, and South Plainfield
"Stepping into STEM" introduces career focused training in the field STEM to the students enrolled at Edison Job Corps in Edison, NJ
14th Annual Juneteenth Festival
"IN THE SPIRIT OF UNITY 2019" JUNE 1, 2019
Noon to 6:00 PM
2019 Annual Freedom Fund Scholarship Banquet
Metuchen Edison Piscataway
Area Branch NAACP
FIGHTING DISCRIMINATION, PROMOTING CIVIL RIGHTS
Presents…
2019 Legend's Dinner & Scholarship Concert
"One Nation Working Together, for Justice and Equality Everywhere"
Performing LIVE!
Russell Thompkins Jr. and the New Stylistics
&
The Singing Pastors of Piscataway
WHEN: SUNDAY, APRIL 28 3:30 PM
WHERE: THE IMPERIA
1714 EASTON AVENUE, SOMERSET, NJ 08873
TICKETS: $85 per person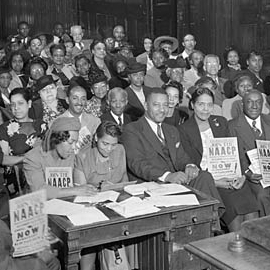 Metuchen Edison Piscataway Area Branch of the NAACP monthly meetings are held every second Thursday of each month at Thomas Jefferson Middle School, 400 Division Street, Edison at 7:00pm.
A Day in History
of The Branch!
Learn the stories behind the history of the Metuchen Edison Piscataway Branch of the NAACP